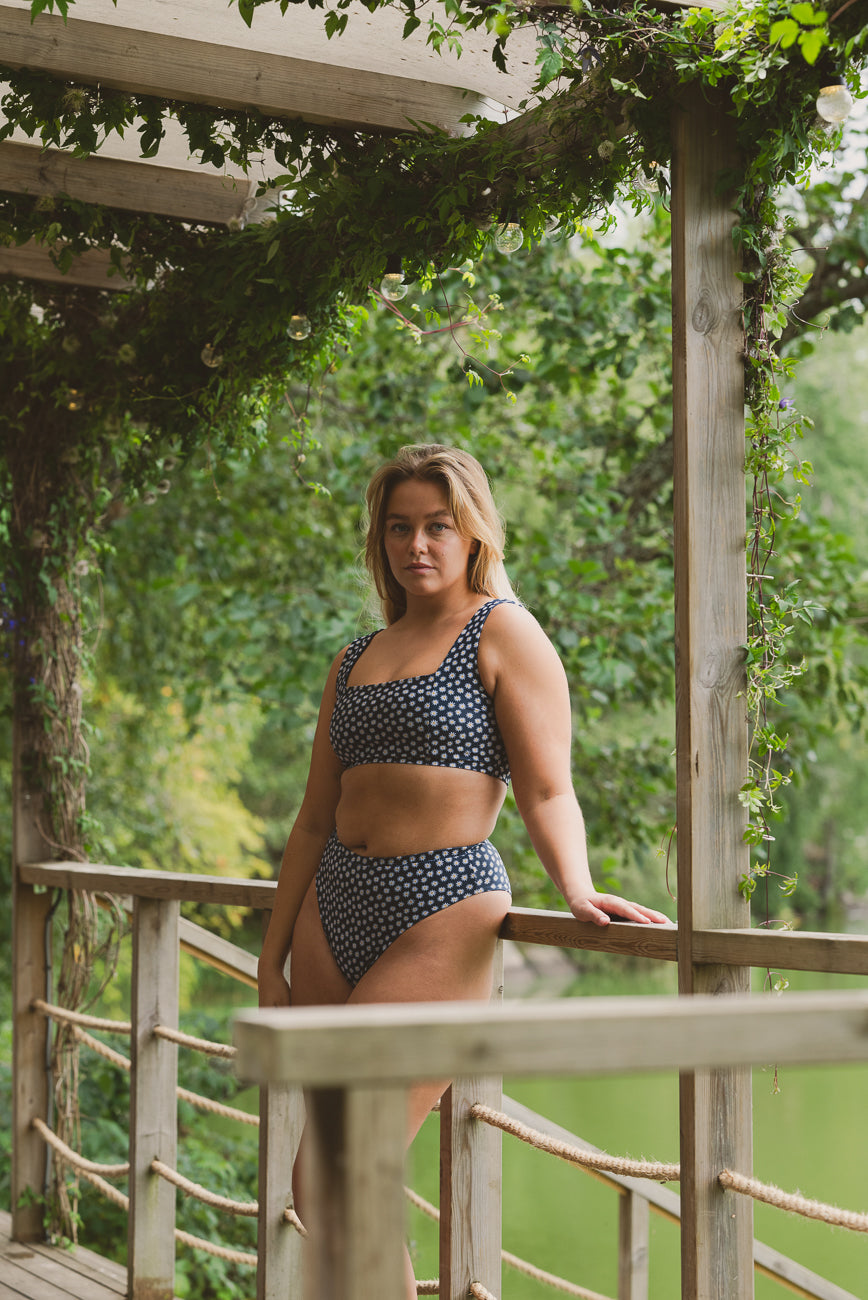 Care Guide
Rinse your swimwear with fresh cold water after every use and as soon as possible. The salt in sea water and the chemicals in pool water may weaken the fabric, and sunscreen and oil products may stain the fabric. 

Do not leave your swimsuit to dry in direct sunlight to avoid fading of colours. Our best tip is to dry your swimsuit on a flat surface in the shade. If a product is let out in direct UV rays for a long time, the colours may fade. Applies to all clothing.

If your swimsuit is need of a wash instead of a rinse, hand wash it at no more than 30°C using mild detergent. Do not use bleach or colourants or softeners. We recommend to avoid machine washing but if you have a real SOS situation, try a gentle cold wash program with no other items to avoid tangling or damaging the swimwear. Absolutely no tumble drying or ironing!

Do not hang your swimwear to dry from the straps to avoid stretching. We recommend drying the swimsuit on a flat surface in the shade, or to hanging it from the widest part so that it won't stretch when wet.

Do not wring your swimsuit to get rid of extra water. This may cause stretching and loss of the shape.

Never leave the item wet and rolled up in a bag or inside a towel for a long time. Always rinse and dry your swimsuit as soon as possible.

Note that rough surfaces can damage your swimsuit. Laying on uneven surfaces, such as rocks, piers, surfboards and anything that can cause abrasion can damage your swimsuit.

Contact with tanning oils, sunscreen and pool chemicals may cause stains. We know that sunscreen is important, but try to choose a product with no colourants, scents or anything extra. The ocean will also thank you!