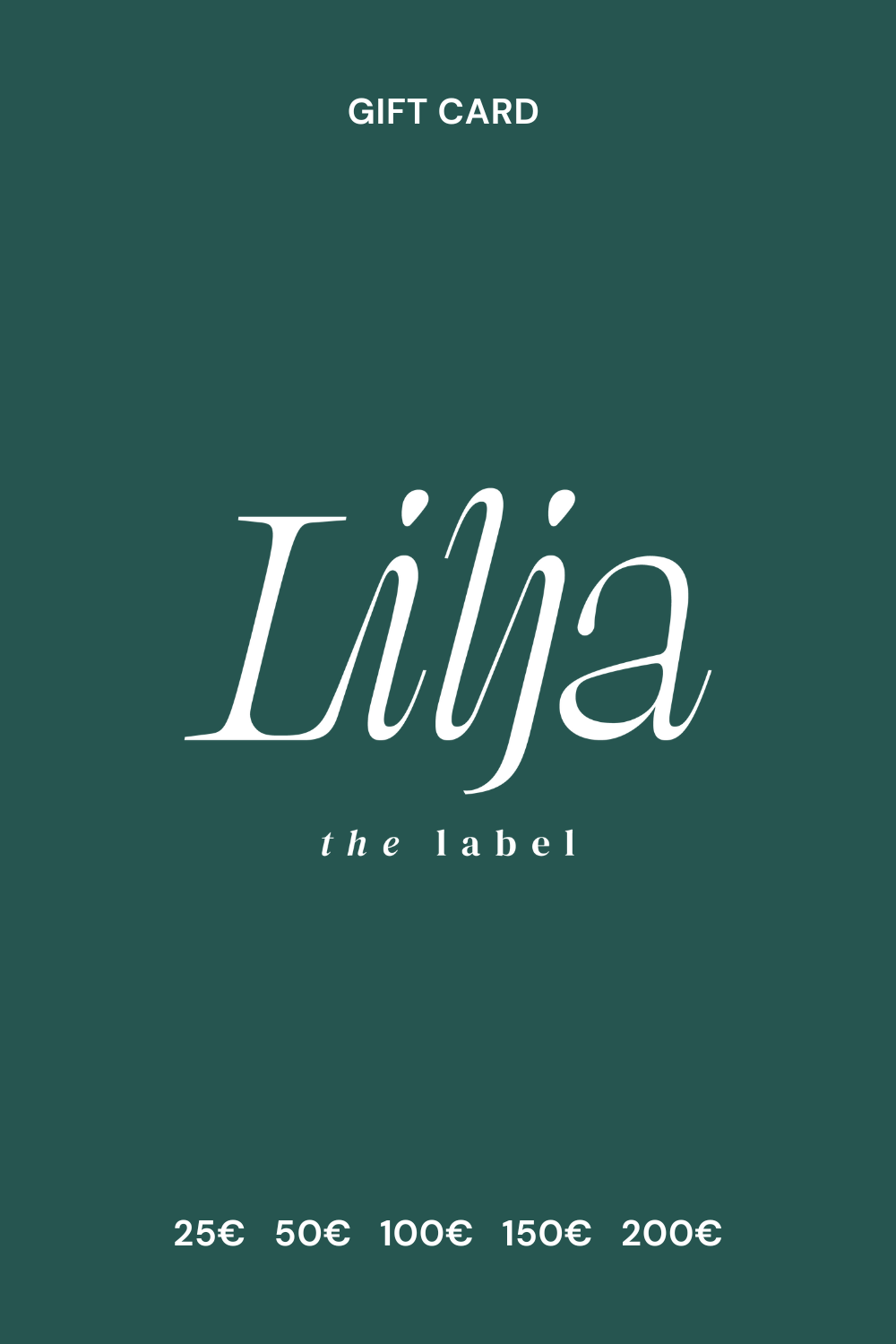 Gift Card
Regular price
Sale price
$29.66 USD
Looking for the perfect eco-friendly gift? Give the gift of choice with a Lilja the Label gift card! With our gift card, your loved one can choose from our range of sustainable swimwear and other products in our range. Plus, every purchase at Lilja the Label supports the well-being of our seas as we donate 1€ for each order to save our seas.
You can choose the amount you wish to gift and either send it directly to the recipient's email. If you'd rather like to print out the gift card, you can send it to your own email and customise it as you wish. 
Our gift cards are valid for an entire year (365 days) and can be redeemed online at liljathelabel.com or at our showroom in Helsinki.  A possible exceeding amount can be paid at checkout by the recipient or alternatively the entire amount does not have to be used at once.
Our standard 14-day exchange period applies to orders placed with a gift card, but gift cards are not to be exchanged for a monetary refund.
Recently viewed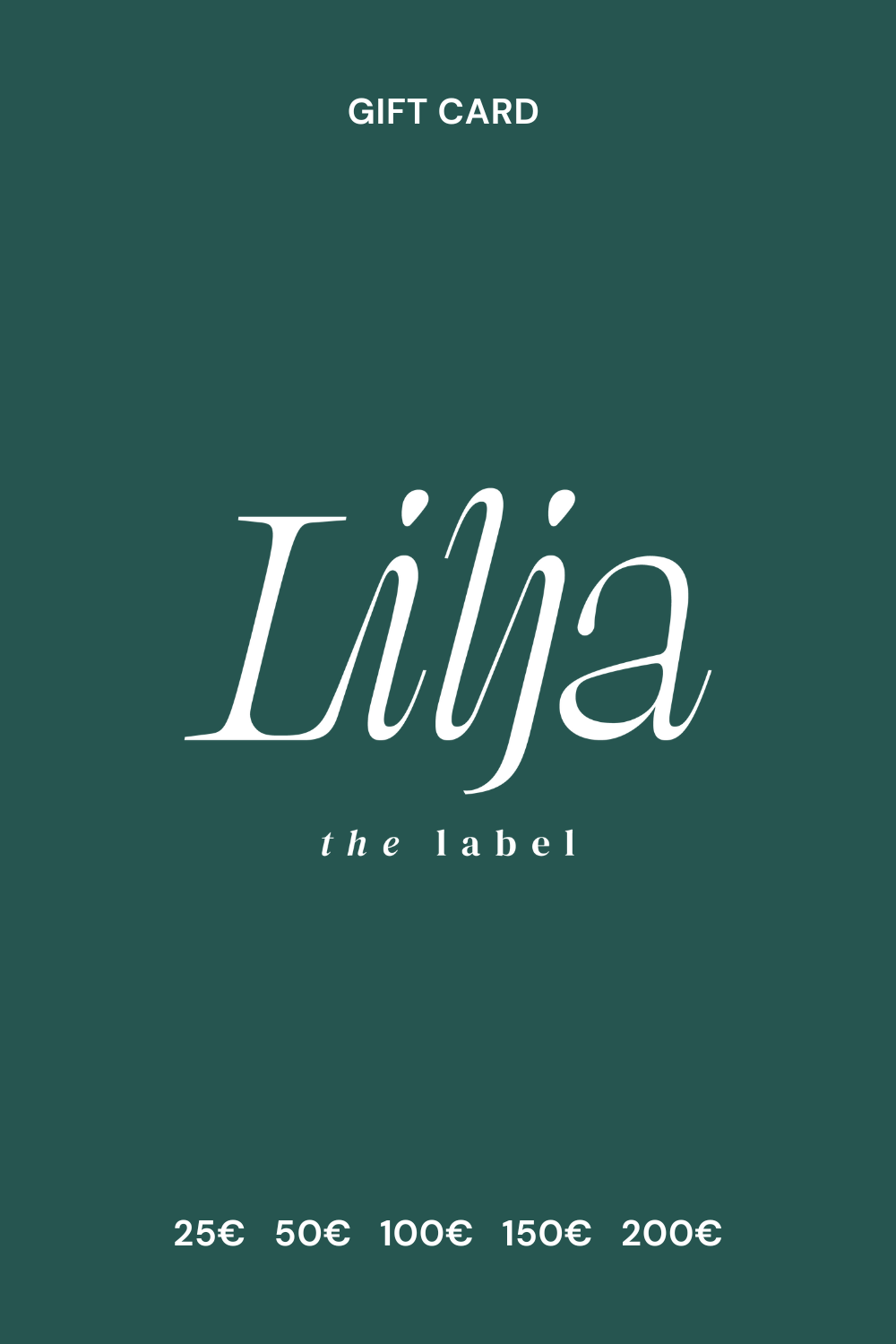 €25.00
€50.00
€100.00
€150.00
€200.00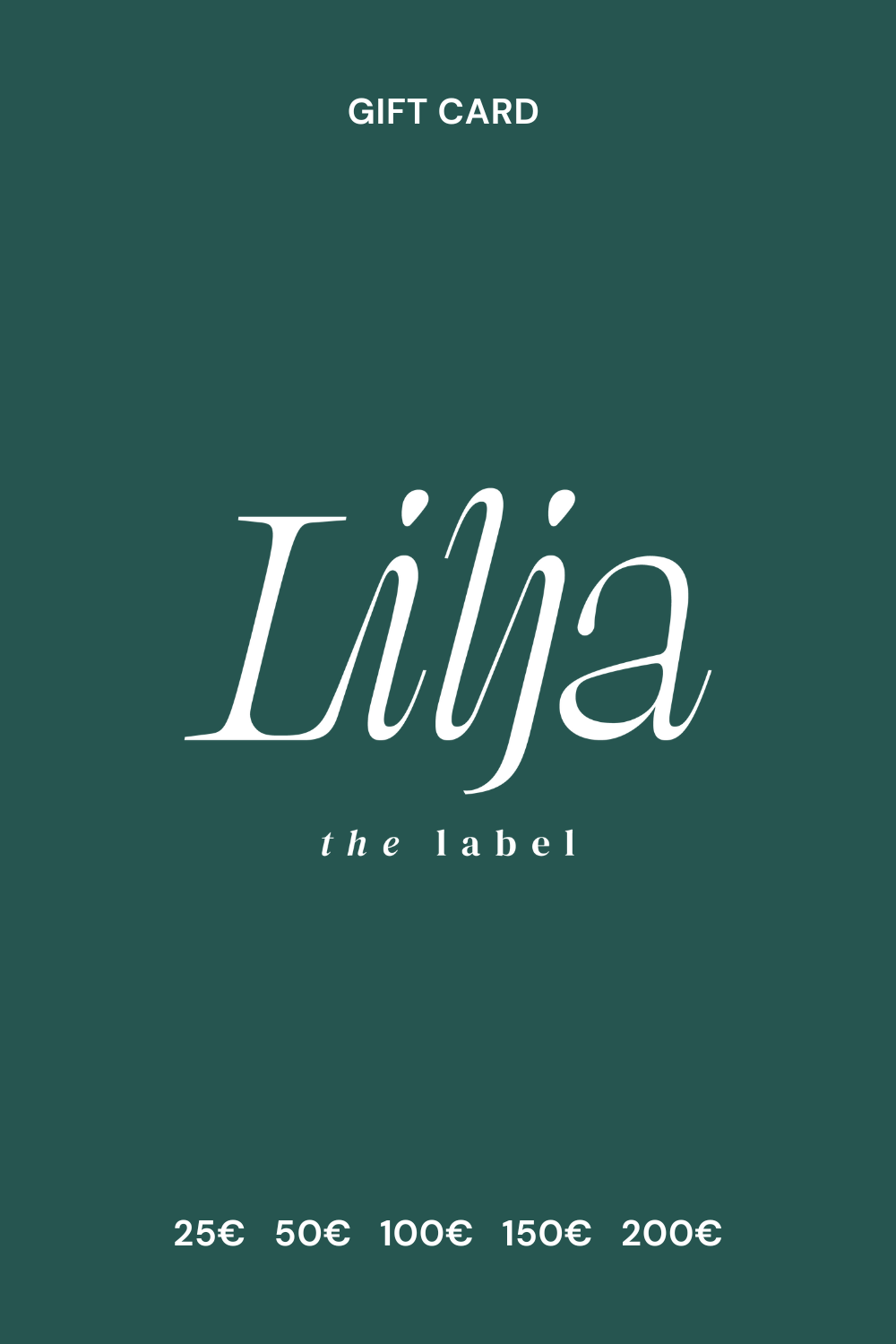 €25.00
€50.00
€100.00
€150.00
€200.00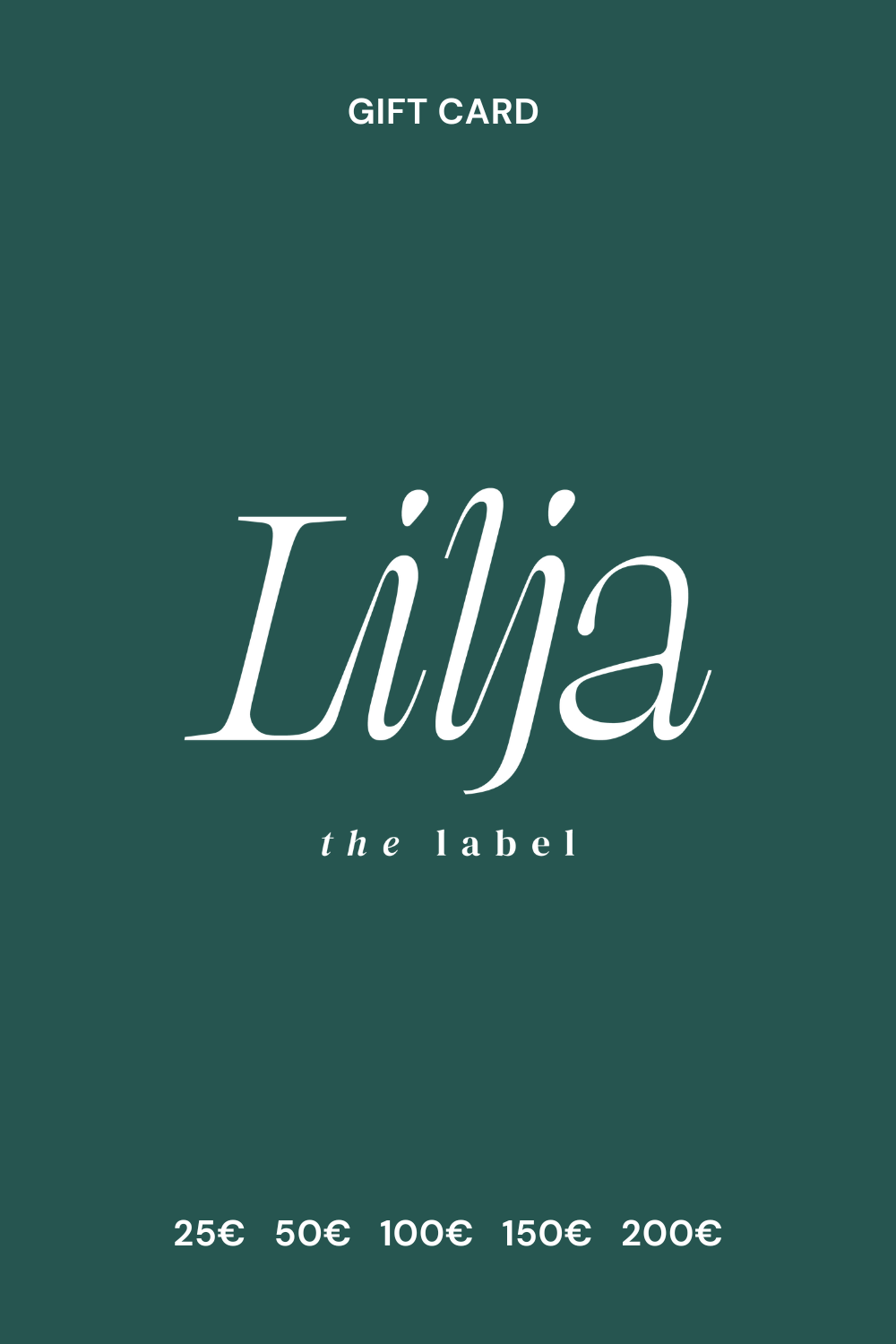 €25.00
€50.00
€100.00
€150.00
€200.00