S - 179cm
S - 179cm
S - 179cm
S - 179cm
S - 179cm
2XL - 160cm
2XL - 160cm
2XL - 160cm
2XL - 160cm
S - 169cm
S - 169cm
S - 169cm
Anja Midi Bottoms
Regular price
Sale price
$65.00 USD
Meet your new go-to pair of bikini bottoms: our Midi Bottoms. These bottoms strike the perfect balance with their medium/high waistline and medium coverage cut, designed to enhance your figure effortlessly.
What sets these bottoms apart is their unmatched comfort. With no elastic band inside the waist, they'll never dig in, ensuring an all-day comfort experience. Crafted for a soft, luxurious feel, they are destined to become the comfiest staple bikini bottoms you'll ever own. It's no surprise they've become our bestsellers in every color.
Anja Midi Bottoms
ECONYL® REGENERATED NYLON
FABRIC FEATURES
DOUBLE-LAYERED FABRIC
FULLY REVERSIBLE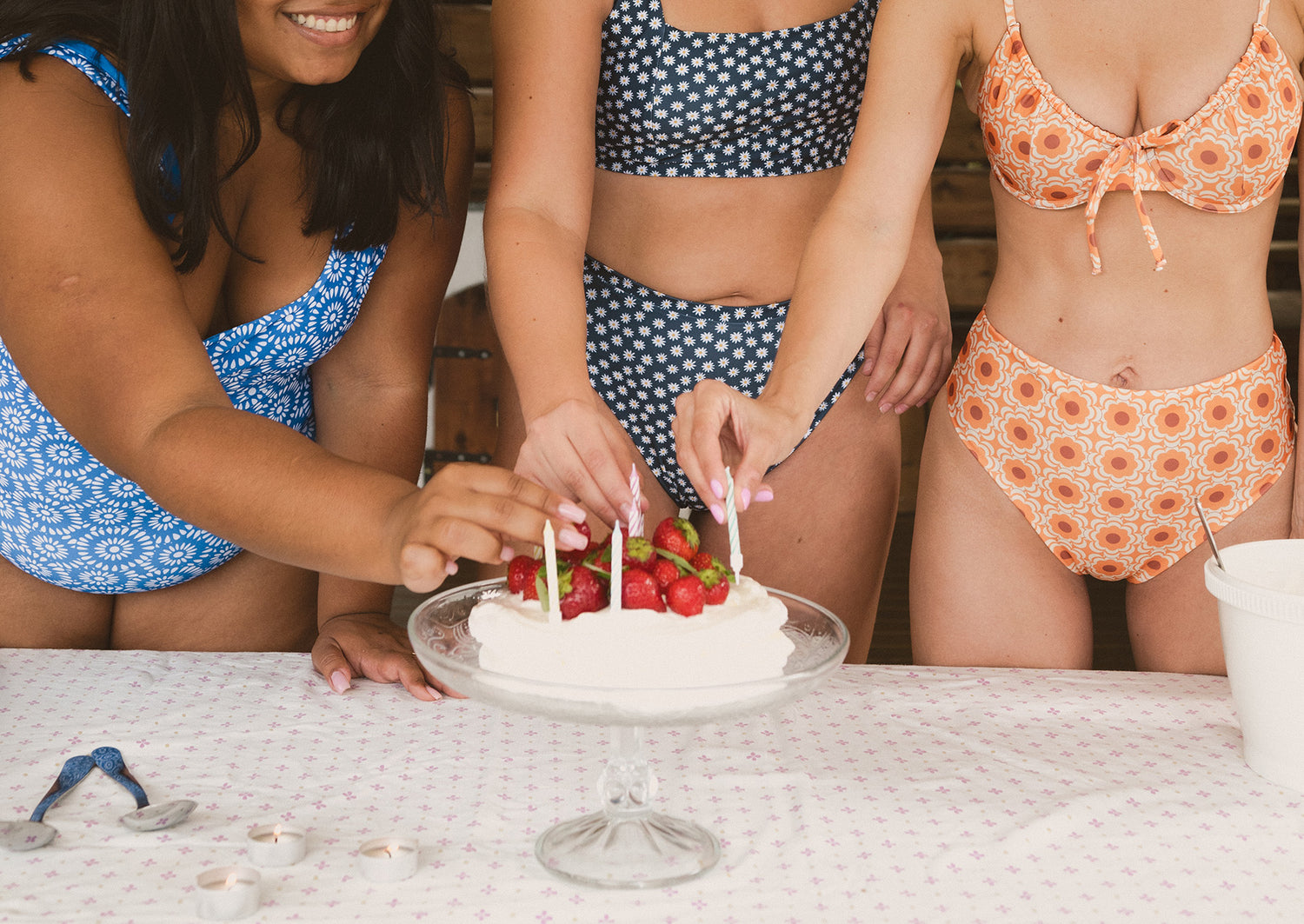 Bringing back our three best-selling prints
Birthday Drop
It's a special celebration for us as we mark our 7th birthday. We couldn't be more thrilled to have you by our side on this journey. To make this celebration even more exciting, we're unveiling something incredible – a come-back collection featuring our three all-time best-selling prints from past seasons. You have been asking for them, and we are happy to deliver!