S - 171cm
S - 171cm
S - 171cm
S - 171cm
S - 171cm
2XL - 160cm
2XL - 160cm
2XL - 160cm
2XL - 160cm
2XL - 160cm
S - 165cm
S - 165cm
S - 165cm
Helena Tie Bottoms
Regular price
Sale price
$65.00 USD
What makes these bikini bottoms truly stand out are their adjustable coverage options and extra-long side strings, giving you the flexibility to tie them in a variety of ways. Whether you prefer a chic long-hanging style, to tie them around your waist or a customized length, these bottoms adapt effortlessly to your unique preferences. For extra comfort, they are double-lined and seamlessly stitched, ensuring a flattering fit that feels as good as it looks.
Helena Tie Bottoms
ECONYL® REGENERATED NYLON
FABRIC FEATURES
DOUBLE-LAYERED FABRIC
FULLY REVERSIBLE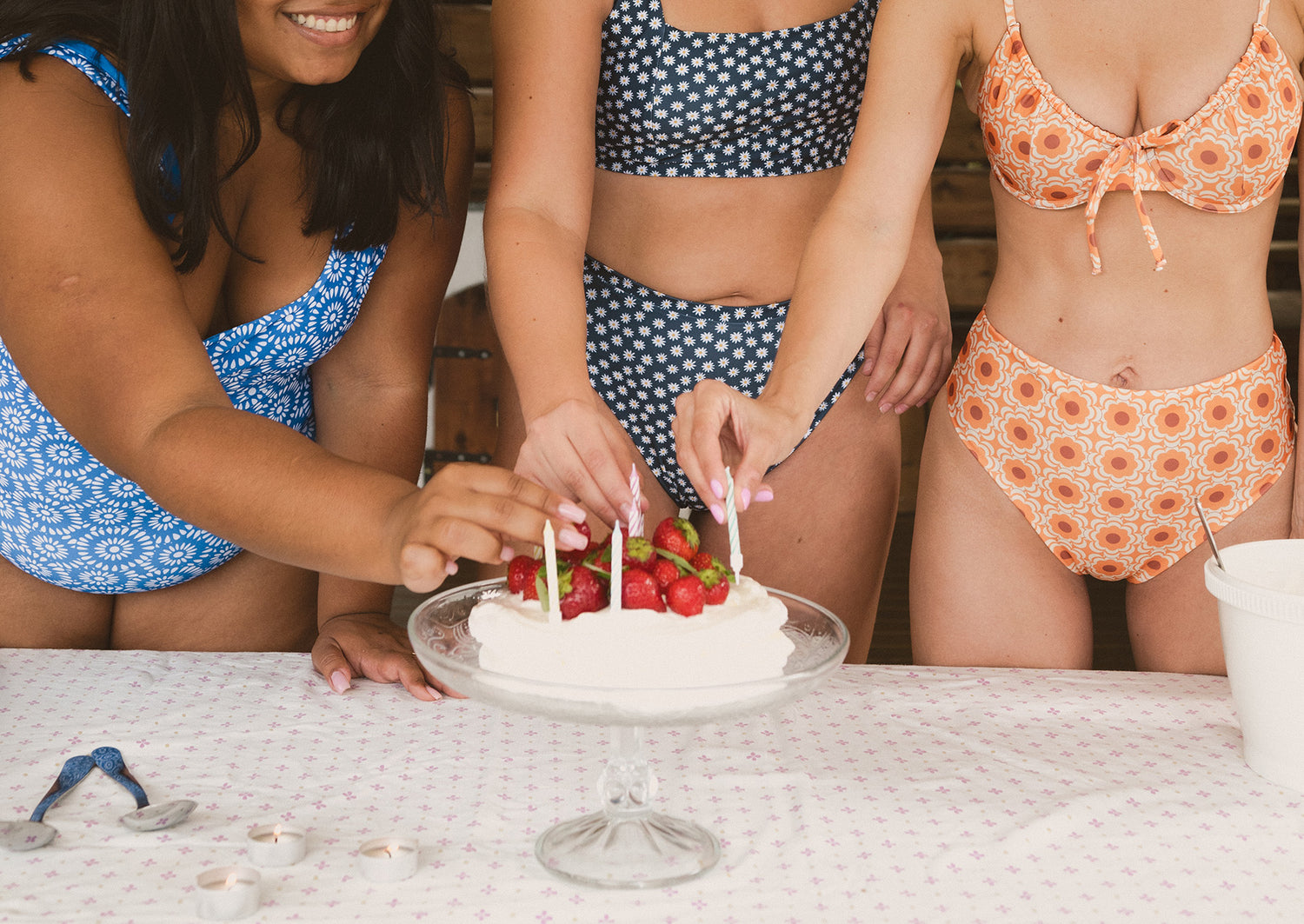 Bringing back our three best-selling prints
Birthday Drop
It's a special celebration for us as we mark our 7th birthday. We couldn't be more thrilled to have you by our side on this journey. To make this celebration even more exciting, we're unveiling something incredible – a come-back collection featuring our three all-time best-selling prints from past seasons. You have been asking for them, and we are happy to deliver!