S - 171cm
S - 171cm
S - 171cm
S - 171cm
S - 171cm
2XL - 160cm
2XL - 160cm
2XL - 160cm
2XL - 160cm
2XL - 160cm
S - 165cm
S - 165cm
S - 165cm
Helena Tri Top
Regular price
Sale price
$69.00 USD
Our classic triangle bikini style in our best-selling print, Helena Tri Top, is that classic little staple style that is sure to turn heads and leave minimal tanlines. Move and scrunch the cups to adjust the coverage. This top is tied in the back for the best fit, and the cups are double lined for additional coverage. This top features non-adjustable straight and thin straps that connect to the band in the back. Our Tri Top is a low-support style, perfect for tanning and chilling out.
FABRIC FEATURES
DOUBLE-LAYERED FABRIC
FULLY REVERSIBLE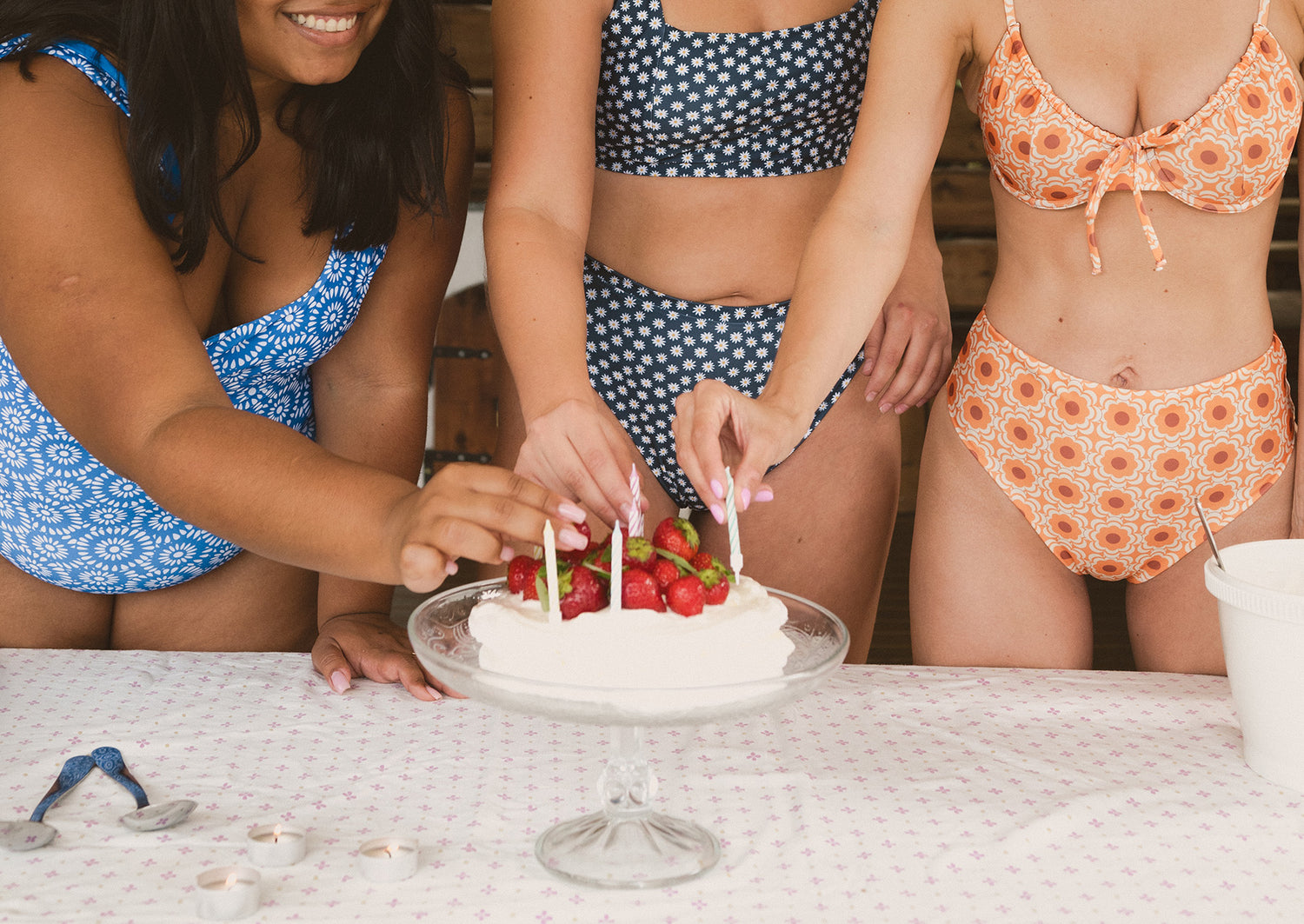 Bringing back our three best-selling prints
Birthday Drop
It's a special celebration for us as we mark our 7th birthday. We couldn't be more thrilled to have you by our side on this journey. To make this celebration even more exciting, we're unveiling something incredible – a come-back collection featuring our three all-time best-selling prints from past seasons. You have been asking for them, and we are happy to deliver!